Chairman & Managing Director
As a veteran of the steel industry with over 36 years of experience, Mr. Ajay Kumar Bansal serves as the Chairman and Managing Director of Hi-Tech Pipes Limited. He has been a prominent representative of the industry in various national and international forums. Mr. Bansal leads a team of seasoned professionals in managing the company's operations and identifying new growth opportunities through strategic planning. Under his leadership, the company has expanded from a single manufacturing unit in 1988 to a network of five manufacturing units across the country, with an impressive track record of growth and success.
Mr. Anish Bansal is responsible for overseeing the portfolio of the Company
as its Whole-Time Director. He brings with him a wealth of knowledge and
expertise, having successfully completed his B.Sc. (Economics) in Banking and
Finance from Cardiff University, England. With over 15 years of experience in
the fields of business development and administration, he has honed his skills
in various areas. These include corporate finance, strategy, marketing, product
development, project implementation, international trade, and finance,
among other corporate matters.
In his role, Mr. Bansal collaborates closely with the management team to
effectively manage the Company's expansion plans and financial portfolio. His
contributions are invaluable, as he brings a comprehensive understanding of
the intricacies involved in steering the Company towards success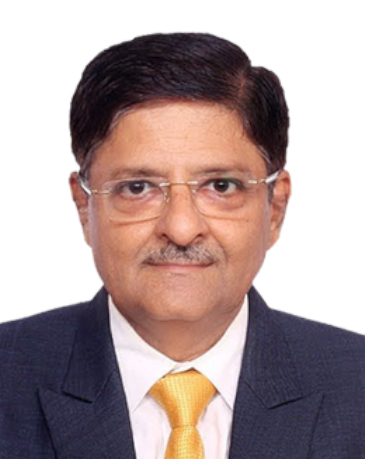 Non-Executive Independent Director
Mr. P.K. Saxena is a distinguished member of our team, bringing over three decades of experience in banking to his role as a Director of the Company. With a Master's degree in Physics and Finance, as well as being a Certified Associate of the Indian Institute of Bankers (CAIB), he has a strong educational foundation to support his expertise in the field. Throughout his career, he has worked across various domains in banking, including Bank Management, Product Enrichment and Distribution, Operational Control, Credit Management, Business Analysis, Pre/Post Sanction Follow-up, Data Analytics, Foreign Exchange Loan Syndication, NPA Recovery Management, and Monitoring and Follow-up with SMA Accounts. With his extensive knowledge and experience, he provides invaluable guidance to our team on all aspects of banking.
Non-Executive Independent Director
Mr. Vivek Goyal is a highly experienced financial expert with a Master's degree in Finance and Control and a membership in the Institute of Chartered Accountants of India (ICAI). He has also completed several certification courses on concurrent audits of banks from ICAI. With over two decades of experience, he has managed clients across various industries, specializing in Audit, Taxation, Corporate Finance, Corporate Advisory, Risk Management, Corporate Governance, M&A and restructuring initiatives. He currently serves as a senior partner in M/s Vivek Prem and Associates, a prestigious accounting firm in Chandigarh.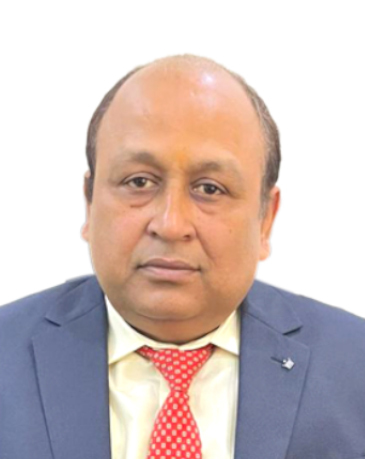 Non-Executive Independent Director
Mrs. Neerja Kumar holds an MSc. and MPhil. in Botany and has retired as the General Manager-(MSME) of Punjab National Bank. She started her career as a Management Trainee with PNB and has nearly four decades of experience with the bank across various disciplines. She has also served as a Deputy General Manager in Mumbai, where she handled HR, Planning and Development, Credit, Inspection, and Audit. Mrs. Kumar's extensive knowledge and expertise in the banking industry have been invaluable to our team at Hi-Tech Pipes Limited.
Non-Executive Independent Director
Mr. Garg brings with him a wealth of experience and expertise in the field of Railway infrastructure projects. He began his career with Indian Railways as an IRSE Officer in July 1984 and retired on 30th June, 2019. During his tenure, he held various posts over Northern and North Central Railway, where he contributed significantly to the maintenance and development of railway tracks, buildings, and bridges. Mr. Garg has extensive experience in planning and executing large-scale infrastructure projects, handling tenders worth hundreds of crores, and managing contracts for both maintenance and railway infra projects. Additionally, he has a remarkable track record of successfully contesting in Arbitration cases.